Behavioral health services have often been an afterthought in the overall care and prevention of illnesses. Due to the combination of stigma, policy trends, provider shortages, and a lack of parity in reimbursement and healthcare coverage, behavioral health services oftentimes lag in innovation opportunities and new resource allocations. However, the dramatic analysis of predictors for high cost of care and suboptimal health outcomes for the United States' healthcare system has highlighted the role of behavioral health as an important contributor to population heath and healthcare reform. With recent cost analysis of risks and predictors, behavioral health is now recognized as one of the primary driver of healthcare costs, and is an essential service to improve population health. The inclusion of behavioral health services to the overall care outcome of an individual has brought opportunities for integration of behavioral health services with primary care and other medical subspecialties. Providers implementing models of care, such as care coordination, navigation and integrative care clinics, may have launched services under federal or local initiatives with newly allocated funding and awards. As such, it is essential to consider the sustainability of these programs once the funding or award has termed. Service needs do not end when funding ends and responsible providers always look towards the sustainability of the program to allow for continued care.
Long-term outpatient behavioral health services, historically, has been, at best, a "break-even" business venture. Behavioral health services have been heavily regulated and may be reimbursed through a complex system of public and private funding. As concerns regarding the financial sustainability of our national healthcare system have increased, behavioral health has been recognized as an area of opportunity for significant cost-savings and cost-avoidance through service transformation (infrastructure, clinical service delivery) and integration (primary care, population health). Reform on the payer side of the industry has focused on expanded coverage, parity, and moving towards models of value-based payment (VBP), particularly with Medicaid transition to managed care. Medicaid has always played a key role in financing behavioral health spending, and this role is expected to continue to grow through 2020. These payer side changes translate into fiscal opportunities for providers that can strategically align behavioral health outpatient services as a clearly defined, data-driven component of their value-based system of care. However, to do so, strong revenue management is needed to improve upon a "break-even" business model and level the value and importance of behavioral health services for improved overall care and greater provider performance outcome.
Financial management with a look towards sustainability consists of clear revenue cycle management, risk analysis of cost and service, and data-driven value metrics are a necessity for growth planning and management. For providers moving into VBP, financial management must also focus on the following:
understanding service costs by unit,
risk planning to minimize high cost events and to monitor activities that would maximize service opportunities,
develop well-defined value metrics for value-added services, and
ensure strong revenue cycle management by payor to manage relationship with managed care organizations and other service partners to communicate risk reduction strategies for overall savings for services that improve cost of care.
When setting up a VBP agreement with a managed care organization or setting up a VBP linkage relationship, providers should have a comprehensive understanding of negotiated rates and payer mix. Understand the risk management issues that impact outcomes related to the service population nationally, as well as locally. Define and develop a strategic book of services/products that optimizes the expected outcomes for reimbursements. Analyze claim history with current services to contain revenue cycle impacts of new services and new contracts. Identify risks for denials and provide management infrastructure to contain and maximize service growths and relationships. Analyze current contracts well before they expire because a managed care negotiation is not a quick process and will, more than likely, require multiple conversations. Be prepared that new services or products may impact current contracts that may be terming.
SAE regularly performs financial and sustainability analysis for providers and systems of care moving towards VBP, dealing with managed care contracting that is terming and forward planning for projects supported by local or federal grants that are terming.  
SAE has extensive knowledge and experience with behavioral health and substance abuse treatment, systems of care, innovation models of care by service and population, and financial acumen for service transitions and costs of care modeling. SAE also brings essential knowledge about claim management related to the Mental Health Parity and Addiction Equity Act (MHPAEA) and New York-specific treatment expansion initiatives for opioid addiction requiring changes to managed care interactions with treatment authorizations for varying levels of care.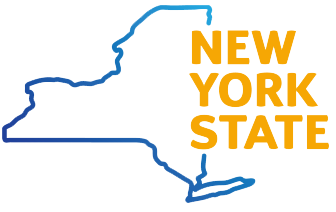 On Wednesday, July 25 from 2-3PM EST, New York State will be hosting the second webinar of its series on Lessons Learned from the Value-Based Payment Pilot program. The webinar will focus on data sharing and interoperability. VBP Pilot participant, Greater Buffalo United Accountable Care Organization (GBUACO), will share their data sharing experience in the VBP Pilot program. GBUACO Representatives will address the following topics:
Utilization of internal and/or external data sources,
Technological lessons learned, and
Overcoming gaps in data.
If you would like to explore how we can help you in this arena, email 
info@saeassociates.com
 or call 212-684-4480 to connect with our team.